Achievements:
(2015  -- 2016)
CLASS X RESULT
: 95.2%
CLASS XII RESULT (93.75%)


School Toppers: 
1. Tania Manhas --- 93.2%%
2. Muskan Koul  --- 91%
Between 75% -- 90%
1. HRITIKA 
2. SHIKHAR BAL
3. MANAVDEEP SINGH  
4. SIDHANT SHARMA 
5. SAVI GANDRAL
6. SHIVANI SHARMA 
7. ANTERJOT WAJIR 
8. VRINDA KAPOOR
9.RITA CHOUHAN 
10. PALLAVI ANGRAL
11. SAGRIKA 
12. UTSAV SHARMA 
13. RUPALI SALGOTRA 
14. BHAVNEET SINGH 
15. ARINDAM KHULLAR 
16. HARITICA MAHAJAN 
17. RAKESH SHARMA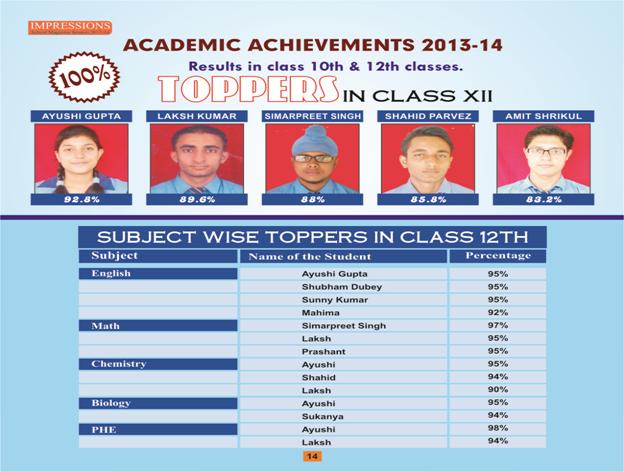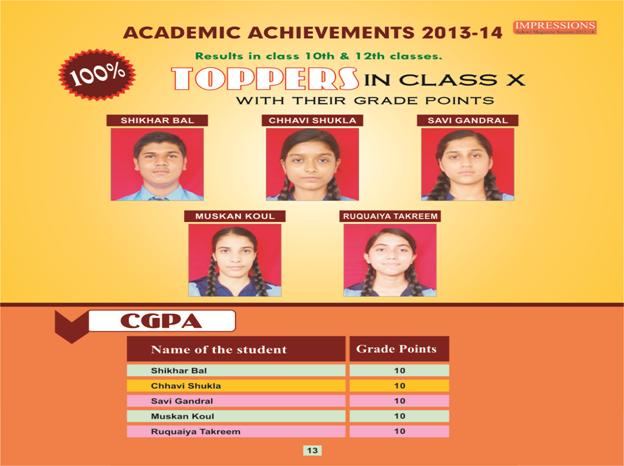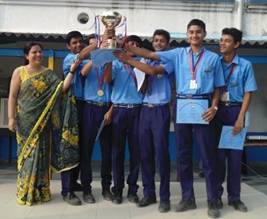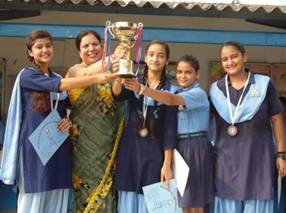 WAC BASKETBALL CHAMPIONSHIP
Both the Boys and Girls Basketball teams from AFS Jammu participated in WAC Basketball championship held at 7wg , Ambala from 8th – 12th August 2016. Boys team brought  laurels by winning gold medal, Girls team brought the bronze medal .
WAC CHESS CHAMPIONSHIP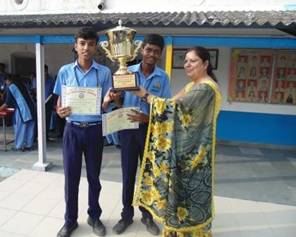 The students of Air Force School Jammu participated in WAC chess  held at 9wg  ,Halwara  from 8th – 10th August 2016 and the players brought  laurels to them  as well as their school .
Abhishek of class 12th A won 2 gold medals and Roshan of class 11th B won  1 gold medal. Both emerged as overall winners of the tournament and won the gold trophy.
Abhishek won the Best Player award and also got selected as a participent from WAC for the next level of Championship.
 WAC ATHLETIC CHAMPIONSHIP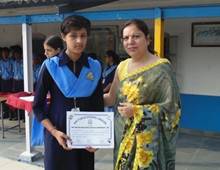 WAC Athletic Champion ship was held at  28 wg, Hindan from 25th – 29th July 2016. Students of AFS Jammu participated in the event  and brought laurels to the school.
In the high Jump Event(Girls) ,Inu Sharma of class 9th A got Ist position and won herself a Gold Medal. In the same event , Ankita Sharma  of class 11th A bagged  3rd position and won a Bronze Medal.
Ankita sharma also won a Silver Medal  in 400 mts race and finished on second spot.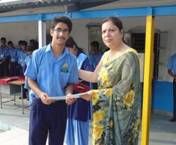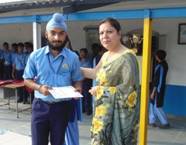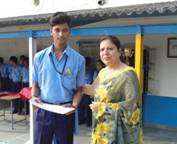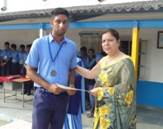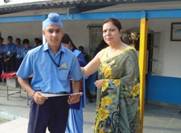 In 4*100 mts Relay Race the Boys Relay team finished 3rd and won a Bronze Medal.
Bhavya Sharma
Mohit Singh
Sharan
Sahibjeet Singh
In 4*200 mts Relay  Race, the following Relay Team won a Bronze Medal and finished on 3rd spot.
Mohit Singh
Sahibjeet singh
Sourav bali
Parupkar Singh
WAC VOLLEYBALL CHAMPIONSHIP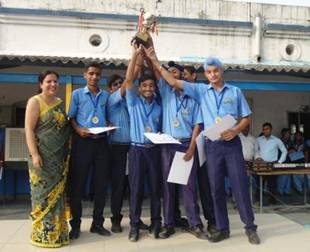 Boys team from AFS Jammu participated in WAC  Volleyball championship held at 9wg  ,Halwara  from 1ST – 7th September 2016. Boys team brought  laurels by winning Silver  medal.